CODATA-RDA Schools of Research Data Science
Building core data science skills and introducing open tools and resources for researchers.
Behind the Scenes – read a blog on what it takes to run a School of Research Data Science.
Group of dedicated Open Science and Open Data enthusiasts.
Grow a network of host institutions, instructors, assistants and helpers.
Increasing research capacity, as it relates to data in Low and Middle Income Countries.
What areas do we cover on the curriculum?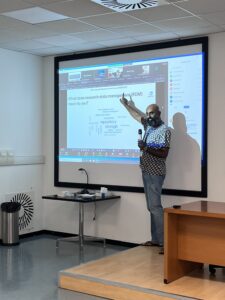 Principles and practices of Open Science
FAIR data and using data ethically
An introduction to research data management and the research data lifecycle
How to prepare a data management plan
Introduction to persistent identifiers and licensing
A grounding in how to compile bibliographies
How to find data more efficiently
How to publish data Software and data carpentry
Introduction to theory and practice of visualization
Introduction to machine learning
Grounding in use of computational research infrastructures